Welcome to my website.
My interest in oil painting has grown in the past 20+ years. My mediums are oil and acrylic and my subject matter ranges from traditional landscapes to colorful abstracts.
Many years of travel have taken me far from my Philadelphia, PA home to see other cultures, lands of rugged beauty and experiences that have touched all of my senses. My paintings express many of these experiences.
Though virtually self taught, I am now very involved with the Pennsylvania Academy of the Fine Arts in Philadelphia where I have studied under Stuart Shils, Joe Sweeney, Larry Francis, John Horn, Robert Waddington, Kassem Amoudi… www.pafa.org My work hangs in private collections in the United States as well as Europe and South America.
I am open to commissioned painting if there is something you would like me to paint. Email me for more information.
Free shipping within the United States on all original paintings.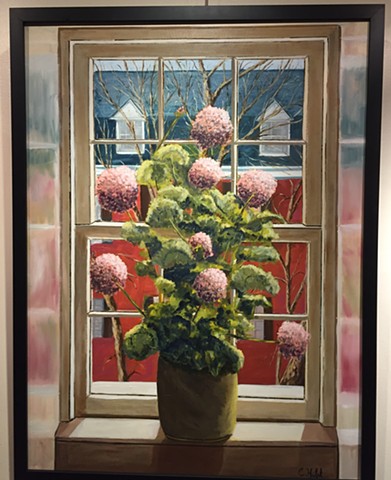 Flower Pot on Window Sill